NFL Series 9 TeenyMates features all the top NFL stars in exclusive uniforms featuring
SILVER HIGHLIGHTS!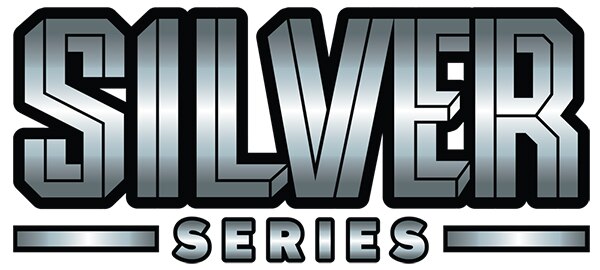 This blind pack bundle includes
4 Blind Packs
, for a total of
8 NFL figures
,
8 Player Profiles
and
8 puzzle pieces
!
Inside Each Blind Pack:
• 2 random 1" NFL TeenyMates Series 9
SILVER SERIES
Player Figures
• 2 Player Profiles
• 2 Double-Sided Puzzle Pieces
• 1 Collector's Checklist
NFL TeenyMates feature all 32 NFL teams plus rare, hard to find figures. Completed 35-piece double sided puzzle features a mini poster on one side and a football field on the other.
NFL Series 9 Rare Figures:
• Metallic Silver Referee (1 in 32 packs)
• Glow-In-The-Dark Lamar Jackson (1 in 64 packs)
• Alt Uniform Drew Brees (1 in 128 packs)
• Metallic Silver Patrick Mahomes (1 in 171 packs)
• Classic Uniform Khalil Mack (1 in 256 packs)
• Metallic Gold Tom Brady (1 in 512 packs)