About Us
Welcome to the party!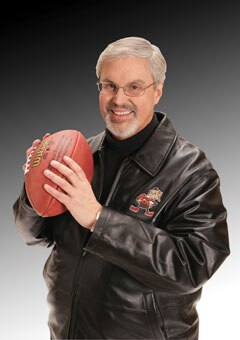 Party Animal, Inc. is a leading manufacturer of professional and collegiate sports and entertainment licensed toys, flags and decor based in the westside Cleveland suburb of Westlake, OH. Launched by entrepreneur Jim Cantrall in 1989, our company has grown from a small business selling party signs (hence the name) into a major manufacturer of over 1,000 licensed products. As a 29-year NFL licensee, we have a long-established reputation for offering premium quality licensed products and outstanding customer service.
Our extensive lineup of products are licensed by Warner Bros., NFL, NFLPA, MLB, NHL, NBA, WWE and over 40 colleges and universities. You can find them available at national and independent retail stores all across the U.S., Canada and Mexico, as well as available for purchase right here on our website. We appreciate your business and are confident that when you choose to purchase our products, you will become a satisfied customer and partner for life. Please sign up for our newsletter below so you can stay informed on all of our newest items. If you have any questions, please feel free to call or email us at any time.
You can view our 2021 Catalog HERE.
Thank you and have a great day!